About Aruguide Okinawa

Where does the name Aruguide come from?
The "Aru" of Aruguide is the nickname of our manager. He was one of our original guides for guests on their adventures around Okinawa, so we created the name Aruguide.
Our new logo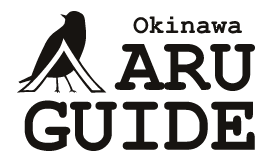 In Okinawa there are lots of cliffs, where you can find the Blue Rock
Thrush.
(Our guide are like those birds over watching the east coast line .)
They are tough curious and loveable so you would not mind taking care of
them.
These birds have lovely voiced and nowadays they are everywhere ,even in
the cities .
This is why we chose the Blue Rock Thrush as our mascot.
More about us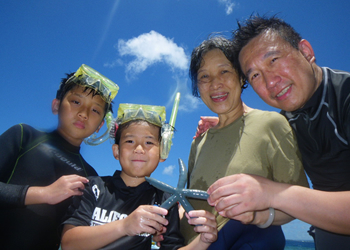 We offer tours to suit all ages, from children to seniors, in addition to group tours for schools and companies. We are happy to plan tours suitable for groups of all types.
Children from 1 year of age are able to join the kayak adventures (child must be able to walk).
Children must be at least 100 cm tall for snorkeling.
There is no upper age limit for taking part in our adventures.
Our adventures are designed for small groups in order to provide a personalized service for our guests. By running each adventure in a small group, we can tailor our content to suit your physical ability and any other requirements you may have. Those who are physically challenged are welcome to join us; please feel free to ask.
The Aruguide philosophy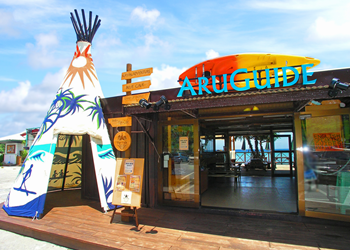 Everything Aruguide uses is maintained and looked after by ourselves. Our Marine House is special as it was custom-made by our staff from discarded materials. We have also taken care of our shop vehicle for many years by having our staff maintain and repair it themselves. We live in an age where many people simply replace an item with a brand new one if it breaks. But we believe that repairing and using a product until the end of its useful life is important. If we look after and repair things, they can be used for much longer.
Let's try to save our limited natural resources.
Sea and nature of Okinawa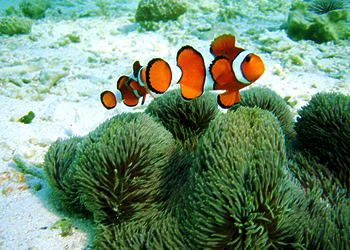 Recently, the sea around Okinawa has been affected by development. Litter is often washed up on the shore, and when it rains, the sea turns red from runoff from the rivers. Some marine tour companies in Okinawa also feed tropical fish to attract them, negatively affecting the underwater ecosystem.
We will be your guide in Okinawa's breathtaking sea.
"What can we do to sustain the sea's beauty for generations to come?"
We hope that after your experiences with us, you will be asking yourself this question.