What is the Blue Cave?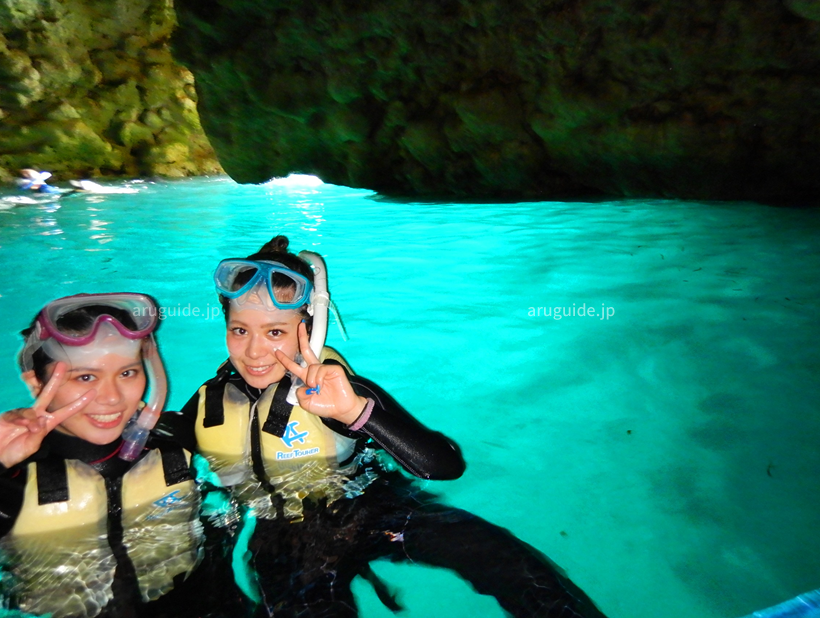 The Blue Cave is located near Cape Maeda in Onna Village. It is a natural cave rising up from the ocean that we can enter. The cave acquired its name from the blue tone created inside and is a popular sightseeing spot for visitors to Okinawa. Lights reflected from the deep blue sea create a fantastic world in the Blue Cave. We recommend the dome close to the entrance to the Blue Cave, where you can see the deep blue waters spreading out below you.
The length of the Blue Cave is about 60 meters.
The distance is about 10 meters from the surface of the water to the ceiling of the Blue Cave.
The depth of the water in the Blue Cave is about 5 meters.
Where does the Blue Cave's color come from?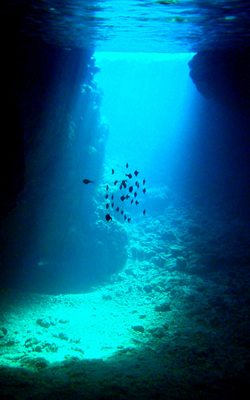 The sun's rays enter the sea and reflect off the white limestone bottom, bouncing back up into the cave. This makes it appear as if the bottom of the cave is creating a blue light.
As you enter the cave, it will initially become darker, and then you'll have the excitement of the blue light appearing below you as your eyes adjust.
More highlights of the Blue Cave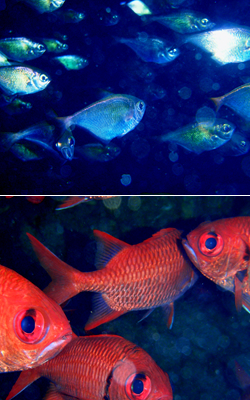 Encountering marine life, including nocturnal fish
Discovering a new world on an adventure in the Blue Cave
A chance to see groups of big fish
These adventures are full of excitement from start to finish, and end with our special secret.
Discover what it is and experience our adventures in the Blue Cave!