Okinawa Now!!
(In Japanese)This channel provides the current information of Okinawa. Check it out before you leave.Now showing !! Live footage in front of our shop!!
Features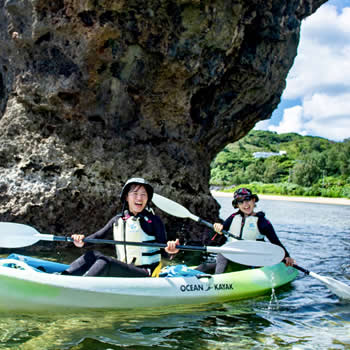 Approaching the Blue Cave
by sea kayak!
You can see a lot of beautiful scenery by sea kayak. There are panoramic views of the cliffs and many large strange rocks. At the landing point, there is a huge cave.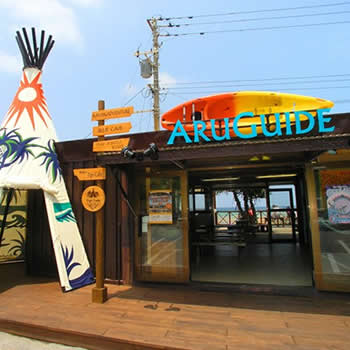 Handmade marine shop
The shop is located in Malibu Beach. It is a handmade adventure base. It is equipped with hot showers, changing rooms, hair dryers, and coin lockers. Relax on the terrace after your tour.